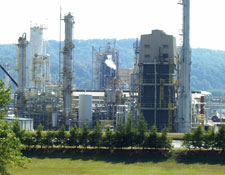 POTESTA's Air Project Team has a multi-disciplined background, including civil and mechanical engineering and environmental sciences, with experience from governmental regulatory agencies, consulting and industry. We provide air services to a wide variety of clients, such as Petroleum and Petrochemical Operations, Chemical Manufacturing, Natural Gas Compressor Stations, Electric Utilities, Mining, Asphalt and Concrete Plants, and more. Our engineers and scientists can provide the following services:
Identification of Potential Air Pollution Sources, Resulting Emissions and Applicable Standards
Development of Control Strategies
Preparation of State and Title V Permit Application for Construction, Modification or Relocation
Draft Permit Preparation
Emissions Inventories
Compliance Audits
Visible Emissions Testing
Regulatory Liaison and Enforcement Negotiations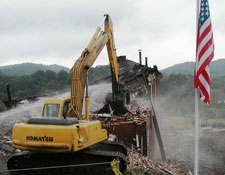 Our professionals at POTESTA have been involved with hundreds of asbestos inspections and reports as well as several asbestos abatement design plans. POTESTA has developed strong working relationships with the regulatory agencies for the asbestos abatement projects. We can assist you with:
Building Inspections for Asbestos-Containing Building Materials
Liaison with Regulatory Agencies
Completion and Submittal of Notification of Abatement, Demolition and Renovation Forms to the Appropriate Regulatory Agencies
Project Abatement Design Plans
Abatement Air Monitoring
Selection of Qualified Asbestos Abatement Contractors
Preparation of Bidding and Contract Documents
Participation in Pre-Bid and Pre-Abatement Meetings
Monitoring of Contractor Work Procedures During Completion of Asbestos Abatement Activities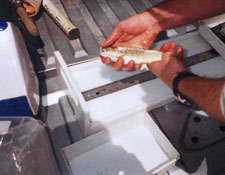 POTESTA scientists have backgrounds in toxicology, aquatic ecology, fisheries, botany, wildlife science, geology and hydrology. We are prepared to utilize our combined resources to develop projects to meet the clients' individual needs such as:
Biological Surveys and Rapid Bioassessments
Variance Negotiations
Industrial Site Remediation
Toxicity Identification Evaluations
Toxicity Reduction Evaluations
Wetland Delineation and Remediation
Stream Remediation and Restoration
Endangered Species Surveys
Environmental Risk Assessments
Human Risk Assessments
Natural Resource Damage Assessments
Statistical Analysis and Database Management
Pilot-Scale Testing and Treatability Studies
Exotic Species Control/Management
Biological and toxicological assessments will be conducted using both traditional and innovative methodologies. We generate high quality data that meet our clients' needs in a cost-effective manner. The tools used to collect data during our evaluations include:
Water Chemistry Analysis
Water Column, Sediment and Soil Toxicity Testing
In-Situ and System-Specific Testing and Monitoring
Habitat Assessments
Biological Surveys and Rapid Bioassessments
Surface Water Modeling
Bio Accumulation and Biomonitoring Analysis
Global Positioning Surveys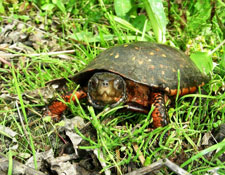 POTESTA has extensive experience in biological assessments related to the Endangered Species Act. We utilize a combination of in-house professionals and recognized experts to complete projects for our clients. The experts have specialized in the study of their species of interest for many years and are familiar with life cycle, habitat requirements and sampling techniques for the species. POTESTA supplements these individuals with our experienced field staff to constitute an effective team. POTESTA provides final reports with additional information from the expert and relevant mapping and other supporting information. Our biologists within our office have experience in bat surveys, echo location, bat identification and mussel surveys.The team approach allows for an evaluation of the potential impact a project may have on a particular species. Evaluations include:
Literature Review
Habitat Evaluation
Extensive Field Collection Program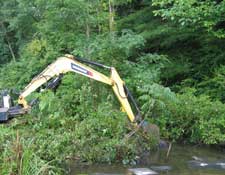 POTESTA is experienced in the coordination of environmental emergency response projects involving various levels of contamination and chemical hazards throughout the Mid-Atlantic region. We have conducted coordination of emergency response, cleanup, and/or follow-up monitoring of incidents involving:
Diesel fuel and other petroleum products
Hazardous substances
Coordination, reporting and follow-up reporting to state environmental agencies
Coordination with chemical and manufacturing plant safety and environmental coordinators
Coordination with state highway agencies, law enforcement agencies and fire departments
Traffic control issues
Sensitive environments (wetlands, aquatic environments, etc.)
Follow-up benthic/biological monitoring
Expert witness testimony
Releases affecting multiple properties, public and private (including manufacturing facilities, chemical plants, and coal mining properties
POTESTA has master service agreements with several highly regarded emergency response companies throughout the region to facilitate quick response to incidents.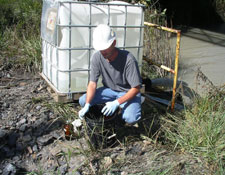 POTESTA is experienced in managing all phases of an Environmental Management System (EMS) and our professionals can develop a system to meet the specific needs of our client. POTESTA has the ability to provide the following components of an EMS program:
Operate and maintain a centralized server to store data.
Use EarthSoft Environmental Quality Information System with other data gathering and data management systems.
Use several computer applications for data analysis and presentation, including GIS programs such as ESRI's ArcView, AutoCAD, Access, Excel and SQL Database.
Create summary reports varying in detail from a simple table to interactive, color coded tables, graphs and maps that include all sampling data, mapping and aerial photography.
Manage sample collection and set standardized sampling protocol.
Depending on the client, the needs may range from POTESTA setting up and managing the entire system to a turnkey program with training for the owner's personnel.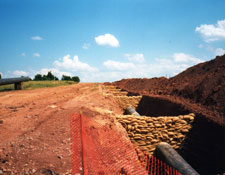 POTESTA has a diverse staff which includes biologists, civil engineers, hydrogeologists, wetland specialists, mining engineers, aquatic ecologists, geotechnical engineers, geologists and ecologists to meet the multi-disciplinary demands required for preparing an environmental report. Actual field surveys of project areas are conducted to identify sensitive environmental resources such as waterbodies and wetlands, construction constraints (shallow bedrock, landslides, and residences or structures in close proximity to project) and to collect land use data. Environmental reports include:
Water Use and Quality
Vegetation
Wildlife
Cultural Resources
Geological Resources
Soils
Recreational Resources
Land Use
Aesthetics
Air Quality
Noise
POTESTA reports the quantified environmental data in a manner which is replicable to facilitate an efficient and timely review process by Federal Energy Regulatory Commission.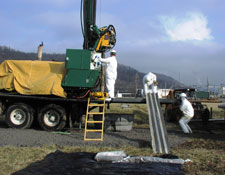 POTESTA professionals have performed numerous Phase I and Phase II site assessments designed to assist clients with property assessments and are experienced with many different remediation technologies.
Phase I site assessments are conducted in accordance with ASTM Standard Number E 1527-05. Phase I Assessments generally involve only non-intrusive methods such as:
Deed and Tax Searches
Review of Sanborn Maps
Site Visits
Review of regulatory files for the site and surrounding properties
Interviews with individuals knowledgeable of site history and activities
Phase II site assessments involve sampling and are generally conducted when potential contaminants or sources of contaminants have been indentified in the Phase I process. Samples may be collected from:
Structural materials (such as asbestos sampling)
Containers (such as drums, tanks and transformers)
Soil, surface water or groundwater
POTESTA professionals review the analytical results to determine if additional site assessment is necessary. Data generated during the Phase I and Phase II assessment processes are utilized to establish the nature and extent of environmental liabilities.
The presence of regulated contaminants exceeding regulatory limits may require the development of a remedial action plan. Interaction with regulatory agencies is often vital to the success of remedial activities.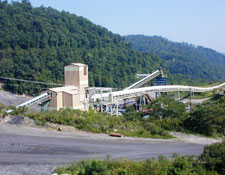 When contemplating the purchase of large acreages of mineral or timber property, the buyer is wise to complete an assessment of the potential environmental and/or reclamation liabilities associated with that property. POTESTA has an impressive resume when it comes to evaluating such properties. Our staff has experience in site characterization; environmental, civil, mining and geotechnical engineering; groundwater, hydraulic/hydrologic services; remediation; permitting; surveying and GIS/mapping. Our clients include major coal, timber, oil and gas companies, utilities, chemical companies and public agencies on tracts ranging to more than 250,000 acres.
POTESTA works with the client to customize the scope and detail of the evaluation as well as the form of the report. The process includes:
Performing environmental site assessments and property assessments on tracts to identify recognized environmental conditions that may pose a threat to the character of the property, facilities, and individuals and is also used to satisfy requirements for the Comprehensive Environmental Response Compensation and Liability Act (CERCLA) liability.
If desired, POTESTA can provide an estimate of the costs necessary to reclaim the site to allow for release of both site permits and bonds.
Using Geographic Information Systems (GIS) POTESTA can evaluate and analyze features and past uses on large tracts.
Our value is in how efficiently we can distill large amounts of data to the essential decision-making facts that clients can use.
Geospatial information is the key component that facilitates the mapping, integration, and analysis of datasets. This information allows the client to solve problems and make sound business decisions by looking at data in ways that is quickly understood and easily shared. POTESTA regularly utilizes Geographic Information Systems (GIS) to support many of our projects. Our GIS specialists work creatively and efficiently with Project Managers to resolve project challenges through highly effective GIS applications.
POTESTA uses commercially available GIS software to provide working solutions for our clients.
POTESTA services for GIS include:
Spatial Analysis
Land Use Mapping
Distance Analysis
Geodatabase Management
Site Design Analysis
After the Fact Stream/Wetland Analysis
Hydraulic Modeling and Floodplain Mapping
Cartography and Map Production
Geographic Positioning System (GPS) Field Data Collection
Environmental Impact Statements and Risk Assessments
Groundwater Investigations
Site Remediation
Natural Resource (Coal, Gas, Water, Etc.) Assessment Mapping
The following are examples of how POTESTA can provide the client with useful GIS applications.
GLOBAL POSITIONING SYSTEMS(GPS)
FIELD DATA COLLECTION
The use of Global Positioning System (GPS) is an efficient method of locating and mapping environmental resources. POTESTA field staff routinely use GPS to locate wetlands and streams, project areas, and other natural resources. Our GIS specialists incorporate this site-specific information into ArcGIS and generate professional, customized maps for displaying the spatial arrangement of the resources.
LAND USE MAPPING
The development of accurate, functional, and professional maps is a critical step in distributing project information to landowners, regulatory agencies, project engineers and other project stakeholders. The high-quality maps POTESTA produces can provide a clear visual impression of zoning and parcel data, infrastructure, natural resources and physical features.
FLOOD PLAIN MAPPING
Accurate and current floodplain maps can be the most valuable tool to prevent social and economic losses from floods and the key to better floodplain management. GIS-based floodplain mapping is useful in capturing a vast amount of information such as elevation, parcels, contours, topography, water bodies and floodplain classes. This information is vital to initiate disaster plans and remedial efforts.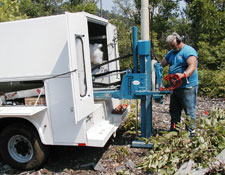 POTESTA geologists, engineers and environmental specialists are knowledgeable of existing legislation and regulatory requirements for groundwater activities to meet the needs of both the general public and industry.
We will complete a background evaluation prior to on-site activities. A site evaluation may include methods such as:
Borehole drilling
Geoprobe™ push soil sampling
Test pit evacuation
Geophysical testing of surface and subsurface materials
Monitoring well installation
Groundwater sampling and chemical analysis
Soil geotechnical evaluation
POTESTA can effectively evaluate and offer remedial actions to mitigate groundwater problems. Our specialists also maintain appropriate knowledge of regulatory requirements needed to aid in prevention of impacts to groundwater as well as assist with maintaining appropriate industrial groundwater plans and reports. POTESTA can complete groundwater evaluation and characterizations for:
Residential water supply impacts
Mine facilities
Industrial groundwater impact sites
Waste disposal sites
Hazardous waste sites
Leaking underground storage tank sites
Contaminant source investigations
Our hydrogeologists and engineers have accumulated many years of design experience in varying environmental conditions that will meet both industry and public monitoring requirements. Their experience includes:
Knowledge of proper monitoring well design
Appropriate well installation and completion methods
Innovative approaches to monitoring problem conditions
Consistent monitoring results with specialized sampling requirements
Strict adherence to quality control procedures
The performance of a hydrogeological site assessment is required for most construction projects. Various study methods include:
Installation of Temporary Piezometers or Permanent Groundwater Monitoring Points
Use of Surface and Subsurface Geophysical Evaluation tools
Soil Evaluation pits and boreholes
Core boring for bedrock evaluation
Geological background evaluation
POTESTA's staff has the experience and expertise to design and implement remedial plans and actions to correct environmental impacts to soil and groundwater. Our technical expertise includes:
Aquifer Restoration
Leachate Control and Treatment
Remediation Design and Installation
Groundwater Modeling
Waste Evaluation and Disposal
We can also aid with groundwater related and regulatory required completion of groundwater pollution prevention plans, stormwater pollution prevention plans, groundwater protection plans, and spill prevention, control and countermeasure plans.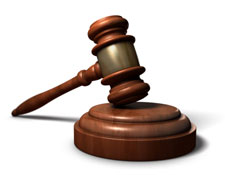 With our diverse group of experienced scientists and engineers, POTESTA can provide advice to clients and/or their legal counsel on technical positions and, when necessary, support those positions in formal or informal proceedings with local, state or federal agencies. We can provide litigation support in the following areas:
Regulatory Negotiation Strategy
Remediation Options
Cost Estimates for Remediation Options
Expert Testimony
Data Collection and Interpretation
If it should become necessary, our experts can offer testimony on your behalf in formal or informal proceedings. Our team can provide expert testimony on a broad range of environmental and engineering topics, including:
Groundwater Hydrology
Floodway Studies
Landslides
Stormwater Management
General Engineering
Coal Mining Issues (Underground and Surface)
Aquatic Toxicology
Wetlands Delineation
Air and Water Quality
Health and Safety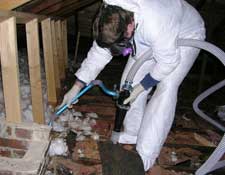 POTESTA offers occupational safety and health and industrial hygiene services to help our clients establish and maintain a safe, healthful work environment. We can provide our clients with the latest information on compliance priorities, collect and analyze data to help identify problems, and develop methods and procedures to reduce or eliminate illnesses and incidents, therefore reducing injury and minimizing economic loss. POTESTA offers the following safety and health services:
Asbestos Control
Audits/Inspections
Project Oversight
Record Keeping
Employee Training
Indoor Air Quality
Industrial Hygiene Services
Hazard Communication and Safety Program Development
Safe Handling of Radioactive Material
Review and Development of Health and Safety Plans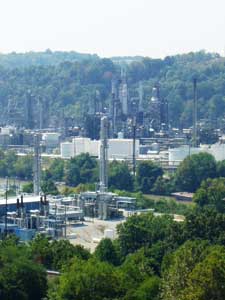 POTESTA offers its clients exceptional expertise and experience when it comes to the permitting process, including all phases of application preparation, negotiations, modifications, compliance and renewal at all levels of government. Our permit services cover air, mining, water and waste disposal permits.
AIR
Our staff has experience in identifying, characterizing and permitting of air pollution sources for a variety of industries, including:
Coating Operations
Petroleum and Petrochemical Operations
Chemical Manufacturing
Manufacturing Facilities
Mining
Quarries
Quarries
Electric Utilities
Our air quality experts have comprehensive knowledge of federal, state and local regulations, as well as experience in complex Title V applications. Our services include:
Identification of Potential Air Pollution Sources
Development of Control Strategies
Preparation of Permit Applications
Emissions Inventories
Compliance Audits
Regulatory Liaison
MINING
POTESTA's staff has broad experience in mining techniques, engineering, environmental regulations, benthic studies, hydrogeology and hydrology to provide innovative solutions to complex mining permits. We work with the clients to ensure that your operational needs are met while allowing for essential flexibility. POTESTA has experience to work on permits that are operation based and more acceptable to the client, develop modification submittals and can expedite permit renewal applications with minimal input from the busy clients.
WATER
POTESTA has extensive experience in water permitting projects, including industrial and municipal wastewater and storm water discharges. Our personnel are familiar with both state and federal permitting strategies and can help the client decide which type of permit coverage is required for a given project. POTESTA can prepare a draft NPDES permit for submission prior to the appropriate agency. This gives the client more input regarding the permitting requirements.
WASTE
POTESTA is highly knowledgeable of the challenges faced in receiving a permit to allow proper disposal and/or use of your waste products. Our staff has experience with municipal and industrial solid waste and construction demolition waste and hazardous waste. They have designed landfills, transfer stations, recycling facilities, closure plans and corrective action plans.
We have experience in:
Bioremediation
Resource Recovery
Sludge Handling/Stabilization
Utilization of Coal Combustion By-products
Construction Monitoring/Management
Our staff of civil, geotechnical, environmental and mining engineers; geologists; hydrogeologists; biologists and surveyors strives to obtain the maximum flexibility for your facility, whether it is a new operation, the modification of an existing facility, or a permit renewal. Regulatory liaison assistance is a key component in our efforts.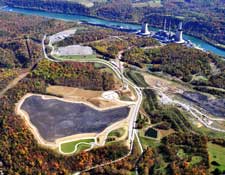 POTESTA professionals have completed many remediation projects and are qualified to assist you with:
Remedial System Selection and Design, Installation, Operation and Maintenance
Groundwater Investigation and Remediation
Cost Estimating
Stabilization/Closure of Waste Impoundments
Landfill Closure
Construction Monitoring
Compliance Monitoring
Regulatory Negotiations
Asbestos Inspection and Planning
POTESTA personnel have completed remedial projects for sites impacted with:
Various Petroleum Hydrocarbon Constituents

These projects have involved enhanced in-situ and ex-situ bioremediation, soil vapor extraction, air sparging, pump-and-treat and other innovative technologies.

Heavy Metals, Pesticides and Herbicides, Chlorinated Solvents

Remedial activities range from excavation and off-site disposal to in-situ fixation and stabilization with capping of treated area.

Asbestos-Containing Material

Licensed asbestos inspectors can evaluate and sample suspected asbestos-containing material to determine the risk posed by the materials. Working with appropriate contractors, our asbestos project designer can develop abatement and/or management plans. We also routinely provide construction oversight during the asbestos removal stage.

Other Hazardous Wastes

Some of these projects involve Voluntary Remediation and RCRA Corrective Actions Plans.
Several technologies may be used to effectively remediate a specific site. POTESTA will identify, design, install and operate safe, cost-effective treatment technologies. Data accumulated during site characterization activities are used to evaluate and select the most appropriate technologies based upon soil types, contaminant types and concentrations and regulations.
POTESTA personnel have worked closely with state agencies during the development of the clean-up standards established by the United States Environmental Protection Agency (USEPA), having served on various regulations development committees. Our staff is experienced in applying similar standards to various types of industrial sites throughout the region.
Clean-up standards rely heavily upon risk-based assessment methodologies. POTESTA's professionals incorporate both human health and environmental assessments into the overall site assessment plan to ensure that shared informational needs, such as chemical sampling and environmental setting, are coordinated to support the two assessment processes. This approach has proven to be most cost-effective and minimizes the time required to perform an assessment.
The establishment of final clean-up levels and monitoring requirements will be negotiated with appropriate environmental regulatory agencies. Our professionals possess the experience and knowledge of environmental regulations to successfully guide clients through the risk-based assessment process.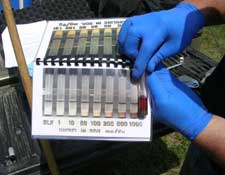 Many environmental projects involve the collection of samples. POTESTA professionals have completed numerous sampling events involving air, soil, water, waste materials and other media. POTESTA's strict quality assurance/quality control sampling procedures and protocols have been established to assure that samples are obtained which are representative of the sampled matrix and are free from external contaminants.
Established regulatory and industry procedures and protocols have been incorporated into the QA/QC Plan. Trip blanks, field blanks, equipment rinsate blanks and duplicate samples are utilized where applicable. Strict decontamination procedures have been established to assure that no cross contamination of samples occurs. A chain-of-custody form is completed and accompanies the samples from collection to delivery to the analytical laboratory.
AIR
Air samples may be collected to evaluate initial atmospheric hazards prior to development of a site-specific health and safety plan, to monitor air quality during site activities, to evaluate air quality in the work place, and to conduct leak detection and repair (LDAR) surveys. POTESTA personnel possess the necessary experience with test methods and sampling equipment to complete these sampling events.
ASBESTOS
Asbestos containing material should be considered when renovating institutional, industrial, commercial, and residential facilities. Demolition of structures also involves consideration of asbestos. POTESTA can perform asbestos inspections and sampling, and provide construction oversight during abatement work.
SOIL
Soil samples may be collected manually with sampling scoops or a hand auger, with a rotary drill rig equipped with a split spoon sampler or with a direct-push sampling rig. Samples are collected by qualified personnel and field screened where applicable. Soil samples collected during the drilling and sampling activities are visually classified and logged by an experienced geologist, engineer, or technician in accordance with the Unified Soil Classification System. Samples are placed in appropriate containers for subsequent physical and/or analytical testing.
GROUNDWATER
Groundwater samples may be collected from direct-push sample borings, piezometers, or groundwater monitoring wells. Specific sampling procedures and protocols have been established for each method. Samples are filtered when required, placed in appropriate laboratory supplied containers prepared with the appropriate preservative where applicable, and placed in a temperature-controlled cooler for shipment to the laboratory.
WATER
POTESTA has extensive experience in the collection of both grab and composite drinking water, process wastewater, sanitary wastewater, storm water and surface water sampling. Our firm is quite knowledgeable regarding proper collection techniques and methodologies, including required containers, chemical preservatives and sampling holding times. Analytical parameters such as pH, total residual chlorine, turbidity, specific conductivity, dissolved oxygen and temperature are measured in the field using electronic equipment that is acceptable to regulatory agencies. These instruments are calibrated prior to use and, as required by these agencies, the calibration procedures and chain-of-custody forms (completed for each sampling event) are documented. POTESTA also has the equipment and experience necessary to conduct accurate short and long-term flow measurements of process wastewater, sanitary wastewater and surface water, such as streams and rivers.
DRUM AND TANK
The sampling methods and protocols used to collect samples from drums and tanks vary with the type, size, and disposition of the drum or tank, as well as with the type of material present. Site-specific protocols for drum and tank sampling are developed as a part of the project QA/QC and work plans. Samples are obtained from drums with a metal, glass or compatible plastic sampler tube. Samples may be obtained from tanks with a sampling tube or from a valved fitting. Drum and tank samples are placed in laboratory supplied containers as specified for the chemical analysis procedure.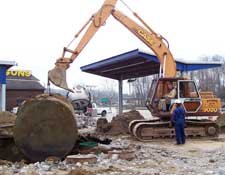 POTESTA's staff of professionals has completed numerous UST-related projects. Our qualified personnel can assist you with:
UST Removal and Regulatory Closure
Closure Sampling and Reporting
Subsurface Contamination Assessment
Installation/Removal Contractor Selection
Contractor Oversight and Monitoring
Hydrologic Investigations
Complete Site Assessments
Development of Corrective Action Plans
Pilot Scale Remediation Technology Evaluation
Implementation of Corrective Action for Releases
Implementation of Monitoring Programs
Groundwater Protection Plan Preparation
Spill Prevention, Control and Countermeasure (SPCC) Plan Preparation
USTs that have been permanently taken out of service must be closed with environmental regulations. POTESTA can assist you with tank closure services including regulatory negotiations, filing of closure notification forms and filing of regulatory reports.
Certain investigations are required to be conducted if a release of a regulated substance is suspected per UST regulations. When a release is confirmed at an UST site, the owner/operator must also initiate investigations and submit reports as required by the regulatory agency.
Our staff is knowledgeable with respect to these regulations and can guide you through the investigations, regulatory negotiations and reporting requirements.
The release of a regulated substance into the environment requires remedial action to remove the source of the release and to clean up the affected area. POTESTA personnel have completed many remedial projects involving soil vapor extraction, air sparging, in-situ and ex-situ bioremediation and other innovative technologies.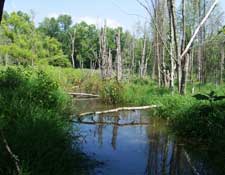 POTESTA has a qualified staff of scientists and engineers who are trained and experienced in:
Identification and Permitting of Wetlands
Mitigation of Displaced Wetlands
Design of Constructed Wetlands
Wetland investigations and delineations are conducted by POTESTA's scientists as part of pre development site investigation and environmental impact assessments. During a wetland investigation, the site is examined for the presence of wetland indicators, including specific hydrology, soils and vegetation. Any wetlands discovered are delineated in accordance with the U.S. Army Corps of Engineers Wetlands Delineation Manual (1987).
Once wetlands have been identified and delineated, POTESTA can prepare application packages for permits to fill and/or dredge these areas for further development. The U.S. Army Corps of Engineers (COE) is the agency responsible for granting wetland permits under Section 404 of the Clean Water Act. In addition to the COE permit, individual states must approve each permit granted, certifying that it meets the state's water quality standards.
Our employees have established working relationships with both the federal and state agencies in this region. We are very familiar with the data required and can work with the agencies to obtain timely review and issuance of permits.
Wetland mitigation and design come into play when wetlands being displaced or filled are large enough to require mitigation under state and federal standards. In some cases, wetland mitigation can be achieved solely through the payment of a fee to a mitigation bank or fund, established for the creation, protection or enhancement of other wetland areas. In this case, POTESTA can prepare an appropriate mitigation offer and negotiate with state and federal authorities for its approval.
Depending upon the availability of suitable sites, wetland mitigation can also consist of the actual design and construction of new wetlands, or the enhancement of existing wetlands. Our staff includes qualified engineers experienced in the design of created wetlands. Working as a team with staff biologists, we can produce a cost-effective functional design for presentation to state and federal authorities. Once approved, we can provide construction monitoring of the new wetlands.