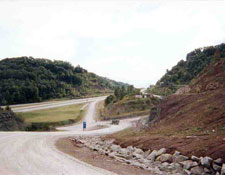 POTESTA helps clients evaluate and plan projects by completing the following types of preliminary investigations and analyses:
Phase I Environmental Site Assessments
Floodplain Determination
Geotechnical Explorations Including Soil, Bedrock, and Groundwater Characterization
Foundation Recommendations
Monitoring Well Systems and Site Characterization Plans
Boundary, Topographical and Photogrammetric Surveys
Utility Planning
Earthwork Evaluations Including Volume Analysis
Opinion of Probable Costs/Engineer's Construction Cost Estimates
Once the project has been determined feasible, POTESTA's design professionals complete preliminary and final designs. Our design services include:
Erosion and Sediment Control Plans
Earth Retaining Structures Design
Geometric Site Layout
Grading and Drainage Plans, Including Excavation and Fill Optimization
Access Road Design
Hydraulic Structure Design
Water and Sewer Design
Slope Stability Analysis
Subsurface Drainage System Design
Construction Drawings, Specifications and Contract Document Preparation
POTESTA offers experienced environmental engineers and scientists to prepare applications for various environmental permits that may be required. These services include:
Stormwater Management Permit/Erosion and Sediment Control Plans
Office of Air Quality Permit to Construct
Wetland Delineation and Permits
National Pollutant Discharge Elimination System (NPDES) Permits
Floodplain Management Permits
Groundwater Protection Plans
Spill Prevention, Control and Countermeasure Plans
Environmental Site Assessments
Environmental Impact Statements
POTESTA routinely provides professional services throughout construction of our projects. These services include survey layout, construction management, construction monitoring, record drawing preparation, and bid evaluation assistance.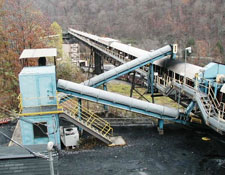 POTESTA's staff of professionals assists clients in the systematic evaluation of coal supply opportunities and the successful implementation of signed agreements. Our qualified personnel can assist you with:
Due diligence regarding potential supply agreements.
Routine or necessary inspection of facilities under contractual obligation to ship coal to your operations.
Investigation and recommendations regarding force majeure claims.
Recommendations and assistance regarding disputed contractual issues.
Evaluation, identification, and development of new suppliers that may be contracted for future shipments.
Real time market information from the field.
Assistance in developing and negotiating supply and transportation agreements.
Evaluation of the effects of regulatory issues impacting the coal industry.
Other services as required.
Due Diligence Regarding Potential Supply Agreements
POTESTA personnel are experienced in evaluating various aspects of a company's operations to determine the ability to perform under an existing or proposed contract. This evaluation includes a review of existing commitments, equipment requirements, operating personnel, financial stability, and the company's ability to make necessary adjustments to include your contract in their production portfolio. Longer term agreements, property leases and required mining and operating permits are evaluated to determine if a company has the regulatory approvals necessary to complete the proposed obligation.
Force Majeure Claims and Contract Disputes
Particularly in tight market conditions, contractual disputes and force majeure claims arise that may threaten coal shipments. POTESTA personnel have the experience and knowledge to quickly and competently assess the situation and offer suggestions to resolve a dispute so that shipments can be resumed on a timely basis.
Developing and Negotiating Supply and Transportation Agreements
Our experience in deep and surface mining operations and our extensive knowledge of the coalfields gives POTESTA clients an advantage when negotiating supply and transportation agreements with either new or existing coal suppliers. Nuances unique to individual operations can be included in contracts that may enhance not only the supplier's ability to perform but to offer comfort that coal can be shipped and received when required.
Evaluations Of and Effects of Regulatory Issues Impacting The Coal Industry
Critical changes in statutes and rules that impact the ability of mining companies to produce coal are occurring at an accelerated rate on both the state and federal levels. POTESTA personnel are experienced in all fields of environmental permitting and can routinely assess and make predictions of the impacts of changing statutes and rules and how they may affect the ability of a mining company to continue production or how their production plans may be affected by the changes.
POTESTA's multidisciplinary staff offers many related services, including:
Design/Permitting of Coal Combustion By‑Products (CCB) Disposal Sites
Subsurface Exploration/Foundation Recommendations

Turbines/Stacks/Buildings/Transmission Towers
Landslide Remediation

Impoundment Design and Inspection

Civil/Site Projects (Roadways, CCB Landfills, Impoundments)
Concrete
Soil Compaction

Stormwater Management Plans/Floodway Studies
Surveying
Wetland Delineation/Mitigation
SPCC Plans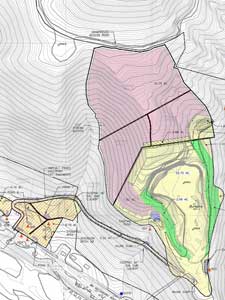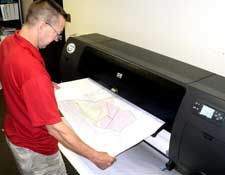 The Potesta & Associates,Inc. (POTESTA) computer-aided drafting and design (CADD) department provides state-of-the-art design and drafting services for in-house engineering and environmental consulting projects. We also provide personnel to clients who have a temporary need for additional drafting manpower. These services may be performed at your location or our office as required.
The CADD department utilizes the latest drafting/design software and computer hardware to maintain productivity at the high levels that clients demand and expect. We utilize the latest version in AutoCAD Civil 3D civil/survey design software to prepare, revise, and manipulate drawings and engineering data efficiently. Drawings and figures are produced using a Hewlett Packard 4000 and 5500 color ink jet plotters. POTESTA's experienced and trained professionals allow clients' projects and assignments to be completed rapidly and at reasonable cost.
Our CADD services include:
Survey data manipulation including development of topographic mapping, cross sections, profiles, isopach drawings, etc.
Site design including grading plans, drainage plans, utilities plans, right-of-way plans, etc.
Roadway design.
Water and sewer design.
Permit drawings, maps, and exhibits.
Earthwork and planimetric quantity development.
Two and three dimensional graphics.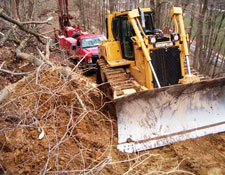 POTESTA provides construction monitoring and construction management services to assist clients in achieving regulatory and contractual compliance, to document that contractor activities are in compliance with design requirements, and to serve as an extension of clients' staff. POTESTA can provide full-time or part-time field services utilizing one or more engineers or technicians. Our typical involvement in projects includes:
Conducting a pre-construction review of design and contract documents to identify potential problem areas, and consultation with the owner or client to develop strategies or procedures to avoid anticipated problems.
Assistance in contractor selection. POTESTA can recommend construction contractors who specialize in the type of work associated with the project and can assist in bid evaluation by reviewing proposed quantities, unit costs, lump sum costs, and any proposed exceptions or qualifiers for the project. POTESTA can conduct pre-bid conferences to help contractors understand project requirements. We can also conduct pre-construction conferences prior to the start of the project to help establish lines of communication, review detailed plans, discuss testing requirements and establish proper reporting procedures.
POTESTA can provide surveying for construction layout, measurement for payment quantities, and documentation of as-built conditions. Survey results are downloaded to form computer-aided drafting (CAD) drawings allowing the efficient preparation of record drawings and any subsequent evaluations required.
Construction monitoring can include field testing to document compliance such as field density tests, concrete testing, sampling of materials for laboratory analysis, and documentation of site conditions and work performed on a daily basis or as required.
Preparation of summary of construction reports including photographs, videotape documentation, test results, daily construction logs, industrial hygiene monitoring, and other documentation as may be required by the client.
Preparation of certifications as may be required.
POTESTA's engineers and geologists have extensive experience related to the geotechnical engineering and geological disciplines. These areas include:
Subsurface Investigations
Monitoring Well and Piezometer Installations
Foundation Design Recommendations
Slope Stability Analysis
Remedial Designs (as they relate to construction, mining, waste disposal, environmental remediation, and other projects)
SUBSURFACE INVESTIGATIONS
POTESTA's usual procedure is to attend an initial meeting with the client to establish requirements and expectations, conduct a preliminary site reconnaissance, and develop a recommended exploration program for your review and approval. Supplemental information from the local area is then obtained from readily available sources to assist the engineer or geologist in making final recommendations.
POTESTA can provide field engineers and geologists who are knowledgeable using the latest technologies to assist in collecting and analyzing samples. Our knowledge of the proper procedures and familiarity with local conditions allows office and field personnel to adjust the investigative plan if unanticipated field conditions are found.
Our staff is familiar with the following items which can be associated with subsurface exploration:
Drilling and Rock Coring Techniques (augers, rotary bits, Geoprobe™, etc.)
Sample Collection Methods (split spoons, shelby tubes, Geoprobe™ sleeves, etc.)
Classification and Logging of Soil and Rock Samples
Monitoring Well and Piezometer Installation
SLOPE STABILITY ANALYSIS AND REMEDIAL DESIGN
Slope stability is often a major concern during the design and construction phases of many projects, especially those located in the Appalachian terrain. POTESTA's engineers are familiar with the various methods utilized to predict slope stability and are capable of performing the related analyses. Slope stability is critical for many projects such as analysis of existing or proposed soil embankments, rock fills, dam analysis and design, landfill design and operation, estimating the causation of slope failure, and designing remedial measures. Analyses can involve circular or sliding block methods, interface friction angles, and estimation of the strength parameters of the soil or rock. Slope stability analyses are performed on one of the most technologically advanced computer programs available and can be modified using site specific data.
POTESTA's engineers can also develop preventive measures during initial project design or recommendations to repair slope failures. Based upon the project circumstances, our engineers will consider various remedial measures such as regrading the site to obtain more suitable conditions, management of groundwater, and design of retaining structures. Our staff is familiar with a wide variety of retaining structures, including gabion baskets, soldier beam and lagging walls, sheet piles, reinforced concrete and reinforced earth slopes.
FOUNDATION DESIGN RECOMMENDATIONS
POTESTA's staff has experience with various types of foundations and will recommend the appropriate type of foundation given the anticipated application and site conditions. The different types of foundations with which our staff is familiar are spread and strip footings, steel piles, auger-cast concrete piles, drilled piers, and reinforced mats.
Preliminary foundation design recommendations and cost analyses are commonly performed during the initial phases of a project to assist in determining project feasibility. As project planning progresses, the preliminary alternatives will be revised into a final recommendation which can then be incorporated into the project's construction documents or developed as an independent package for presentation to the contractor.
The final recommendation can include construction drawings, technical specifications, recommendations for allowable bearing capacity, engineer's construction cost estimate, and contractor's bid sheet.
Geospatial information is the key component that facilitates the mapping, integration, and analysis of datasets. This information allows the client to solve problems and make sound business decisions by looking at data in ways that is quickly understood and easily shared. POTESTA regularly utilizes Geographic Information Systems (GIS) to support many of our projects. Our GIS specialists work creatively and efficiently with Project Managers to resolve project challenges through highly effective GIS applications.
POTESTA uses commercially available GIS software to provide working solutions for our clients.
POTESTA services for GIS include:
Spatial Analysis
Land Use Mapping
Distance Analysis
Geodatabase Management
Site Design Analysis
After the Fact Stream/Wetland Analysis
Hydraulic Modeling and Floodplain Mapping
Cartography and Map Production
Geographic Positioning System (GPS) Field Data Collection
Environmental Impact Statements and Risk Assessments
Groundwater Investigations
Site Remediation
Natural Resource (Coal, Gas, Water, Etc.) Assessment Mapping
The following are examples of how POTESTA can provide the client with useful GIS applications.
GLOBAL POSITIONING SYSTEMS(GPS)
FIELD DATA COLLECTION
The use of Global Positioning System (GPS) is an efficient method of locating and mapping environmental resources. POTESTA field staff routinely use GPS to locate wetlands and streams, project areas, and other natural resources. Our GIS specialists incorporate this site-specific information into ArcGIS and generate professional, customized maps for displaying the spatial arrangement of the resources.
LAND USE MAPPING
The development of accurate, functional, and professional maps is a critical step in distributing project information to landowners, regulatory agencies, project engineers and other project stakeholders. The high-quality maps POTESTA produces can provide a clear visual impression of zoning and parcel data, infrastructure, natural resources and physical features.
FLOOD PLAIN MAPPING
Accurate and current floodplain maps can be the most valuable tool to prevent social and economic losses from floods and the key to better floodplain management. GIS-based floodplain mapping is useful in capturing a vast amount of information such as elevation, parcels, contours, topography, water bodies and floodplain classes. This information is vital to initiate disaster plans and remedial efforts.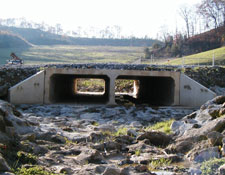 Our engineers have extensive experience in the application of hydrology and hydraulic principles to the design of real world systems. These applications include:
Drainage Structure Sizing

Stream Relocations
Culverts
Channels

Pond and Dam Design

Sediment Ponds and Basins
Spillways
Design/Rehabilitation
Slurry Impoundments
Lagoons
Dams

Detention and Detention Systems

Ponds
Pipes
Underground Bladders

Floodplain Management Permits/Approval
Floodway Studies

FEMA (Federal Emergency Management Agency)
NFIP (National Flood Insurance Program)
Flood Elevation Surveys/Certifications
Flood Routing

Dam Break Analysis
Hydrology Surveys
Stream Gauging
Rainfall and Flow Data Collection
Stormwater Drainage System Design
Pressure Pipe Systems
Stream Restoration Plans
Natural Stream Channel Design/Restoration
Expert Witness Testimony
To complete these types of applications, our engineers, scientists, and surveyors work jointly to develop an effective and economical solution to your situation. Their analyses use widely accepted computer models.
POTESTA typically uses the following computer modeling programs:
HEC-RAS
HEC-HMS
TR-20/TR-55
StormCAD
Culvert Master
Flow Master
PondPack
CORMIX
We have provided these services to a wide variety of public and private sector clients. Our staff not only understands the technical details, but is very experienced in working with the various state, federal, and local regulatory agencies. We know the level of detail they require and can obtain the necessary approvals in a timely manner.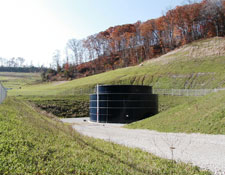 POTESTA has extensive experience with the design and permitting of a wide variety of solid waste management facilities. Members of our staff have experience with facilities in West Virginia and many surrounding states. These include municipal solid waste landfills and transfer stations; industrial waste landfills; hazardous waste landfills and other transfer, disposal and storage (TSD) facilities; coal combustion by-product (e.g., fly ash) landfills; coal refuse disposal areas; and construction demolition and debris landfills. We also have experience with bioremediation, resource recovery, composting, sludge handling and recycling facilities.
Our diverse and experienced staff includes professional civil, geotechnical, environmental, mining and chemical engineers; geologists; hydrogeologists; biologists; economists; CADD designers; surveyors; and field technicians.
Each project is evaluated prior to commencing work to determine the disciplines and qualifications that will be required. A team is then developed from our staff to meet your goals and needs. Our extensive solid waste management services are detailed below:
INVESTIGATIVE SERVICES
Comprehensive Siting Studies
Feasibility and Cost/Benefit Studies
Geotechnical Explorations
Hydrogeologic Investigations
Water Quality Investigations
Soil and Groundwater Contamination Investigations
Waste Material/Liner Compatibility Studies
Remedial Investigations and Feasibility Studies (RI/FS)
Waste Characterization Studies
Wetlands Delineation and Mitigation
Perennial Stream Determination
Environmental Assessments
Environmental Monitoring
Groundwater Monitoring Well Installation, Sampling and Statistical Analyses
Groundwater Usage Surveys
Surface Water Monitoring
Methane Monitoring
DESIGN AND PERMITTING SERVICES
Permitting

Solid Waste Facilities
Hazardous Waste Facilities
Closures
Modifications
NPDES

Regulatory Liaison Assistance
Facility Design

Erosion and Sedimentation Control
Surface and Subsurface Drainage
Borrow Area Determination
Access Roads
Liner Systems (Clay and Synthetic)
Capping Systems
Leachate Management/Treatment
Gas Management
Closure and Post-Closure

Remedial Design
Construction Drawings and Specifications
QA/QC Manuals
CONSTRUCTION SERVICES
Health and Safety Plans
Construction Monitoring
Hazardous Waste Management
Implementation of Remediation Plans
OPERATIONAL CONSULTING
Site Management
Recycling Programs
By-Product Utilization/Marketing Studies
Hazardous Waste Screening Programs
Health and Safety Programs
If you are contemplating construction of a new landfill, expansion of your existing landfill, closure of a cell, have a potential solid waste problem, or are turning your landfill into an integrated solid waste management facility, please allow us the opportunity to meet with you.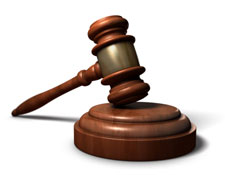 With our diverse group of experienced scientists and engineers, POTESTA can provide advice to clients and/or their legal counsel on technical positions and, when necessary, support those positions in formal or informal proceedings with local, state or federal agencies. We can provide litigation support in the following areas:
Regulatory Negotiation Strategy
Remediation Options
Cost Estimates for Remediation Options
Expert Testimony
Data Collection and Interpretation
If it should become necessary, our experts can offer testimony on your behalf in formal or informal proceedings. Our team can provide expert testimony on a broad range of environmental and engineering topics, including:
Groundwater Hydrology
Floodway Studies
Landslides
Stormwater Management
General Engineering
Coal Mining Issues (Underground and Surface)
Aquatic Toxicology
Wetlands Delineation
Air and Water Quality
Health and Safety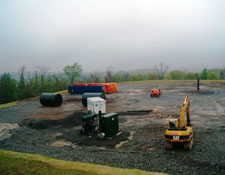 POTESTA offers a broad range of engineering and environmental consulting services to support clients developing wells in the Marcellus Shale formation. We can provide assistance for every phase of the project. Our multidisciplinary approach allows us to offer complete turnkey services for successful project development. POTESTA has the experience and knowledge in the oil and gas industry and the regulatory relationships to provide timely, cost effective solutions.
POTESTA services for Marcellus Shale natural gas development include:
SITE ENGINEERING
Site/civil design for access roadways, well site layout and impoundments.
Grading plans with balanced earthwork on site.
Design engineering for natural gas compression and treatment facilities.
Geotechnical engineering for subsurface explorations, slope stability analysis and remedial design, and foundation design recommendations.
Well impoundment design, permitting, certification and construction monitoring.
Stormwater management plans including E&S control.
SURVEYING
Deed Research
Topographic Surveys
Boundary Surveys
Well Location Stakeout
Well Location Plats
Access Roads
Site Layout
As-built
Pipeline ROW
WATER SUPPLY
Evaluation of Potential Sources
Water Withdrawal Analyses
Treatment/reuse Design
WASTEWATER
Evaluation of disposal/reuse options.
Design of reuse water treatment systems.
Intake and pump station design.
Pretreatment studies.
Treatment system design.
ENVIRONMENTAL SERVICES
Permitting and compliance for pipeline and surface facilities for air, water, waste and DOT.
Preparation of spill prevention, control and countermeasure plans.
Preparation of preparedness prevention and contingency plans.
Phase I Environmental Site Assessments.
Environmental site assessment and remediation for leaking UST, asbestos abatement, and toxic hazardous sites.
Waste characterization and disposal.
ECOLOGICAL SERVICES
Federal Energy Regulatory Commission (FERC) environmental reporting and certification assistance including background data collection, agency meetings, field reconnaissance and data management.
Wetland and stream delineation.
404/401 stream crossings.
Wetland permitting for federal and state permits for utility line and access road crossing.
Threatened and endangered species consultation.
Regulatory liaison.
ADDITIONAL SERVICES
Construction monitoring for civil, geotechnical, environmental and waste management construction activities.
Litigation support.
Production/acquisition support.
GIS/CADD.
Mine subsidence.
Floodplain studies.
Marcellus Shale is sure to play a large part in meeting our nation's energy needs. Our technical team of scientists and engineers are ready to help our clients in meeting the challenges of developing our natural resources. POTESTA is currently serving several gas transmission and production companies in the Marcellus Shale Play.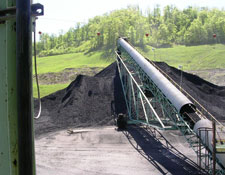 POTESTA staff of engineers, hydrogeologists, biologists, soil scientists, environmental specialists, surveyors and CADD operators is available to perform a wide variety of services for the mining industry. In order to do so, we can work at our office or in your office as an extension of your staff. Communication between you and our project team is very critical. Providing the correct product at your required detail is paramount.
POTESTA provides a full range of engineering and consulting services to the mining industry. Some of the services are as follows:
Permitting
Deep Mine and Surface Mine

NPDES
Air (Title V, Reg 5, Reg 30, Etc.)
MSHA
Fly Ash Haulback

Slurry Impoundments

Inspection
Construction Monitoring
Design

Refuse Disposal Sites
Environmental and Reclamation Liability Assessments
Reclamation/Revegetation Plans
Subsidence Control Plans
Ventilation Plans
Pre- and Post-Mining Surveys
Mine Design
Facility Layout
Pre- and Post-Subsidence Surveys
Pre-Blast Surveys
Water Quality Sampling
Flood Studies
Stormwater Runoff Analyses (SWROAs)
Time Studies
Roof Control Plans
Methane and Dust Control Plans
Mine Seal Design
Bulkhead Design
Geotechnical/Foundation Design
Probable Hydrologic Consequences Studies
Cumulative Hydrologic Impact Analyses (CHIAs)
Groundwater Protection Plans
Groundwater Investigation
Acid Mine Drainage Treatment Methods
Storm Water Pollution Prevention Plans
Sediment Control Design
Embankment Pond Certification/Monitoring
Valley Fill Design/Certifications
Reserve Analysis/Studies
PCB Contamination Investigations
Preparation Of Construction Drawings, Specifications and Engineer's Cost Estimates
Construction Monitoring
Site Characterization/Remediation
Spill Prevention, Control and Countermeasure Plans
Shaft Backfilling
Demolition Plans
Stream Flow Loss Evaluations
Siting Studies
POTESTA's staff members belong to the Kanawha Mining Institute, West Virginia Coal Association, Kentucky Coal Association, and groups that meet periodically to discuss technical, regulatory, environmental and other mining-related issues. Knowledge of potential changes in policies, regulations, etc. is vital to keep coal companies informed and your projects on the forefront of a constantly moving regulatory system.
Our staff's diversity and personal coal industry experience enable us to serve the mining industry in all phases of your projects, from design to permitting. We understand that cost-effective designs and responsiveness are of utmost importance in order to complete your projects.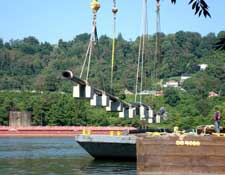 POTESTA has extensive experience in providing regulatory mixing zone analysis, as well as design and construction phase services for outfalls and diffusers. POTESTA can assist in every phase of the project from the data collection, modeling and conceptual design through final design, permitting, bidding, construction, and post-construction sampling and verification. Our projects proceed in an expedited manner to allow for compliance with permit deadlines.
POTESTA's technical capabilities include:
Ambient and Effluent Data Collection
Mixing Zone Modeling and Associated Studies
Topographic Mapping, Including River Bottom
Effluent Line/Diffuser Designs
NPDES Permit Application/Section 404 Permits
Wastewater Treatment Plant Designs
Water Quality Assessments
Environmental Impact Studies
Construction Observation
Mixing Zone Verifications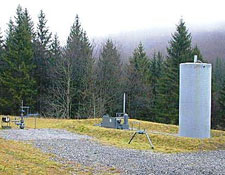 For clients that need support in developing or producing oil and natural gas assets, POTESTA offers broad, in-depth experience and expertise in engineering and environmental consulting services. We have assisted numerous clients ranging from local independent producers to large natural gas interstate transportation companies for drilling and producing both traditional formations as well as the Marcellus Shale. We can help your company in areas such as civil/site design of existing or new facilities, evaluation of upstream assets, permit applications, surveying, remediation, environmental assessments, and permitting.
POTESTA oil and natural gas services include the following:
Well impoundment design, permitting, and certification.
Site/civil design for production and exploration well sites, access roadways, well site layout, and design.
Design engineering for natural gas compression and treatment facilities.
Geotechnical engineering for subsurface explorations, slope stability analysis and remedial design, and foundation design recommendations.
Environmental permitting and compliance for pipeline and surface facilities for air, water, and waste.
Surveying and mapping for topographic, boundary, well locations, and property surveys including construction layouts and pipeline routing.
Preparation of Spill Prevention, Control and Countermeasures Plans.
Production/acquisition support for:

Valuation of production assets.
Reserve reports.
Pressure transient tests.
Reservoir characterization.
Waterflood project feasibility.
Reserve estimates.

Litigation Support
Environmental site assessment and remediation for leaking UST, asbestos abatement, and toxic and hazardous sites.
Wetland investigation and delineation.
Endangered species consultation.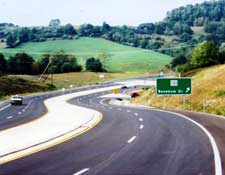 Roadway engineering and design to develop construction and right-of-way plans requires a wide range of expertise and a complete and thorough knowledge of the West Virginia Division of Highways (WVDOH) standards, specifications and approval process. Potesta & Associates, Inc. (POTESTA) offers extensive expertise in civil, environmental and geotechnical engineering; hydrology; and hydraulic design. POTESTA has provided numerous roadway designs for WVDOH projects, access roadways for industrial parks, educational institutions, commercial businesses and residential developments, as well as new roadways, relocation and modifications of existing roadways to widen or incorporate turning lanes and other improvements. POTESTA's geotechnical engineers have provided subsurface investigations and recommendations required for highway design for in-house projects, as subconsultant to other engineering firms and directly to the WVDOH.
POTESTA's in-house engineering, environmental and surveying staff is capable of providing a full range of services required for highway and roadway engineering and design. These services include:
Project Conception
Environmental Assessment and NEPA Compliance
Permitting
Geotechnical Investigations and Recommendations
Surveying
Geometric Layout
Relocation of Utilities
Preparation of Construction and Right of Way Plans and Specifications
Construction Stakeout
Construction Monitoring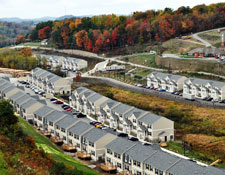 POTESTA has a significant body of work in site design for residential, commercial and industrial clients. Projects range from power plant siting to subdivision design. We have assisted numerous developers and development agencies with the creation of business industrial parks throughout West Virginia, and have been part of design teams for elementary, secondary and collegiate projects primarily associated with new building construction.
Our staff of civil, environmental, and geotechnical engineers; surveyors and environmental scientists can provide the following site planning and design services.
Surveying – Topo and Boundary
Base Mapping from Aerial Photography
Geotechnical Engineering
Land Planning
Environmental Issues Evaluation and Mitigation
Site Grading
Vehicular and Pedestrian Circulation
Utility Design
Site Features
Stormwater Management Plans
Some clients who have used our site design services include:
West Virginia Development Office
Development Authorities: Tucker, Wood and Roane Counties
Bright Enterprises
BIDCO (Capital Area Development Corporation)
University of Charleston
Timberwolf Development Corporation
West Virginia Department of Environmental Protection
West Virginia Division of Natural Resources
Marshall University
Architects: Associated Architects; Bastian & Harris, Architects; SEM Partners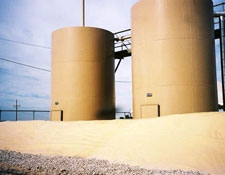 The Federal Oil Pollution Prevention regulations (40 CFR Part 112) include requirements to prevent discharges of oil from reaching navigable waters or adjoining shorelines. As a consequence, the EPA requires that certain facilities prepare, amend and implement Spill Prevention, Control, and Countermeasure (SPCC) Plans. If a facility has a total aggregate aboveground storage capacity exceeding 1,320 gallons of oil or oil-based products (for containers of 55 gallons and greater) or underground storage capacity exceeding 42,000 gallons of oil or oil-based product, it is subject to SPCC regulations. Unlike oil spill contingency plans that typically address spill cleanup measures after a spill has occurred, SPCC Plans ensure that facilities put in place containment and other countermeasures that would prevent oil spills that could reach navigable waters. Owners or operators of facilities that drill, produce, gather, store, process, refine, transfer, distribute or consume oil or oil products are subject to the requirements of the SPCC rule.
The SPCC regulations define "Oil means oil of any kind or in any form, including, but not limited to: fats, oils, or greases of animal, fish, marine, mammal origin; vegetable oils, including oils for seeds, nuts, fruits, or kernels; and other oils and grease, including petroleum, fuel oil, sludge, synthetic oils, mineral oils, oil refuse or oil mixed with wastes other than dredged spoil."
A written, certified copy of an SPCC Plan is required to be maintained on site. POTESTA offers broad, in-depth experience and expertise to support clients in complying with these regulations. Our engineering staff, including Registered Professional Engineers, can assist with developing or amending your SPCC Plan. POTESTA can review and certify your self‑developed plan, amend your plan to meet the new requirements or prepare a new plan for you. The regulations require that a Registered Professional Engineer certify that the SPCC Plan has been prepared in accordance with "good engineering practice, including applicable industrial standards."
POTESTA has assisted numerous clients in evaluating their facilities and preparation and certification of SPCC plans. Clients include small commercial businesses, large industrial and chemical complexes, bulk storage facilities, oil and natural gas production companies, natural gas interstate transportation and storage facilities and mining and timbering operations.
Elements of the SPCC Plan are to include:
Facility description with a diagram and emergency contact information.
Clean up and discharge notification procedures.
Tank information.
Secondary containment or other discharge prevention methods.
Countermeasures for spill containment.
Potential spill predictions.
Inspection and test procedures.
Personnel training.
Site security.
Demonstration of conformance with SPCC requirements.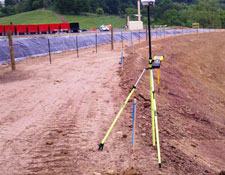 Our surveyors are experienced in many aspects of surveying such as topographic mapping, boundary surveys (rural/farms, city lots, and subdivisions), ALTA surveys, control surveys, flood certificate surveys, well location surveys, construction surveys for layout of work, record drawings, and quantity measurements. Related areas include courthouse research, preparation of right-of-way plans, and verification of property owners. POTESTA has licensed professional surveyors registered in West Virginia, North Carolina, South Carolina, Ohio, Virginia, and Pennsylvania. Their total combined surveying experience comes to well over 50 years.
POTESTA's surveyors use state-of-the-art equipment such as Topcon total stations, Trimble 8 GNSS, and SMI Version 8 data collectors with SMI software. Reduction and design software used includes AutoCAD, Softdesk Civil/Survey design, Autodesk Land Design, Microstation, and InRoads design software.
POTESTA is equipped with modern surveying instruments, allowing efficient data processing and accurate gathering of field information. Total station instruments equipped with data collectors are utilized for complete field-to-office automation allowing for high levels of productivity in the field. The latest versions of software are then used to process survey data and create drawings or required end products. These products can be supplied to our clients in AutoCAD and/or Microstation format.
Small topographic mapping projects can be completed in-house using the aforementioned process. Larger projects are better suited for mapping using aerial photography.
POTESTA can provide the necessary surveying required for establishing ground control for aerial mapping. As a quality control measure, aerial mapping is field checked for accuracy by surveying cross sections or random points.
Surveys completed by POTESTA are performed by or under the direction of a professional licensed surveyor. Surveys and mapping are completed to the standards outlined by the National Map Standards, as well as other applicable quality standards.
Our staff is experienced in global positioning surveys (GPS). GPS equipment, Trimble R-8 GNSS, and existing base stations are among POTESTA's surveying tools. Based upon the site location and ultimate use of the survey information, a recommendation is made to the client as to whether or not traditional survey or GPS is most applicable to their project.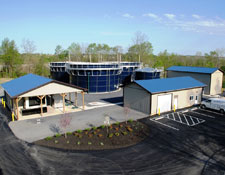 Our professional staff is dedicated to providing quality engineering services for various types of water treatment and distribution systems, as well as wastewater management, collection and treatment systems. The following is a list of some of the services POTESTA is capable of providing:
WATER AND WASTEWATER DESIGN
Feasibility Studies
Conceptual Design
Final Design
Bidding and Construction
Construction Monitoring
Wastewater Audits
Wastewater Minimization Studies
Engineer's Cost Estimates
Small Flows Design (Traditional and Innovative Treatment Systems for Low Volume Flows)
Sewage Collection and Treatment
Water Treatment and Distribution
Industrial Wastewater Treatment
Remediation Systems
Landfill Leachate Treatment
Storage Tank Design
Flow Measurement
Surveying/GPS and Mapping
Permitting and Regulatory Liaison
Combined Sewer Overflow (CSO)
Management, Sampling and Modeling
STORMWATER MANAGEMENT
Hydraulic Conveyance Structure Design (Culverts, Channels, Drop Inlets, Etc.)
Stormwater Retention/Detention Pond Design
Stormwater Pond Modeling
Floodplain Identification and Management Strategies
Hydrologic and Hydraulic Analysis and Evaluations and Modeling
Construction Monitoring
Surveying
Permitting and Regulatory Liaison