At Potesta & Associates, Inc. (POTESTA) we offer you a challenging and rewarding career in a positive and professional work environment. We are continually looking for highly motivated professionals to work in a variety of fields at POTESTA with career advancement opportunities.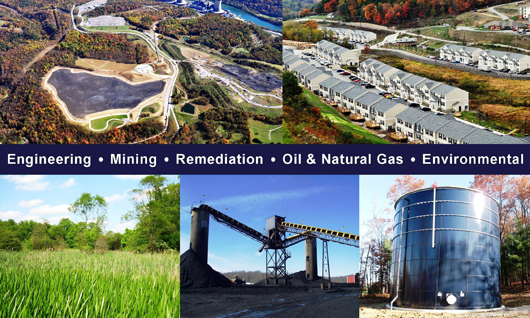 Thank you for your interest in employment with POTESTA. We take pride in providing quality professional engineering and environmental consulting services to a wide variety of public and private clients. I recognize the commodity Potesta & Associates, Inc. provides our clients is our employees. We strive to provide competitive wages and an excellent benefits package. Please feel free to contact me if you have any questions or would like to discuss your future with Potesta & Associates, Inc. in further detail.
Potesta & Associates, Inc. (POTESTA) hire talented and dedicated individuals who are committed to excellence and continual development. We invest in the future of employees and offer many training opportunities to help you reach your professional goal. If you wish to continue your education or be involved in professional organization, we offer tuition reimbursement and sponsor professional organization membership. POTESTA will assume responsibility for professional licenses fee in practicing states as well.
We encourage you to learn more about our company. Find out who we are looking to add to our team under Employment Opportunities.

In addition to competitive wages, Potesta & Associates, Inc. offers comprehensive benefits to our employees including:
Health and Insurance

Health, Dental and Vision Insurance
Life Insurance
Long-Term & Short-Term Disability Insurance
401(k) Retirement Plan
Annual Flu Shot

Work/Life Balance

Paid Vacation
Paid Holidays
Paid Sick Leave
Business Casual Dress Code
Company sponsored social events/activities

Company picnic
Thanksgiving potluck
Holiday party
YMCA Corporate Cup

Professional Development

Professional Society Dues
Professional License
Professional Training
Educational Assistance
Thank you for your interest in employment with Potesta & Associates, Inc. (POTESTA).
Email your resume to potesta@potesta.com. Please specify the position of interest in the subject line and cover letter.
Fax your resume to POTESTA at 304-343-9031. Please specify the position of interest in the subject line and cover letter.
Mail you cover letter and resume to:

Potesta & Associates, Inc.
7012 MacCorkle Avenue, SE
Charleston, West Virginia 25304